School Excursion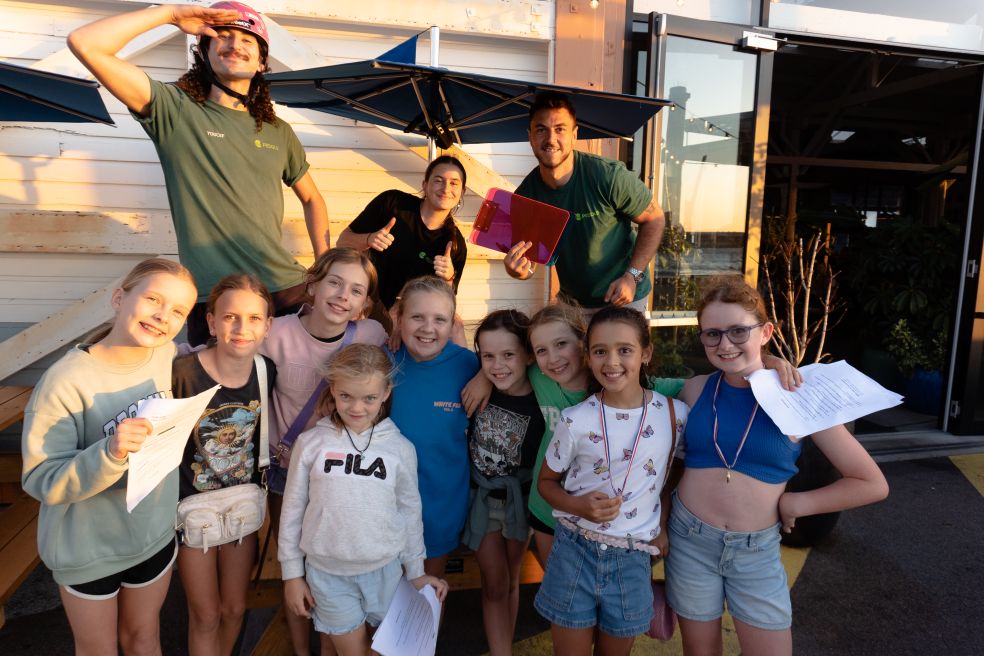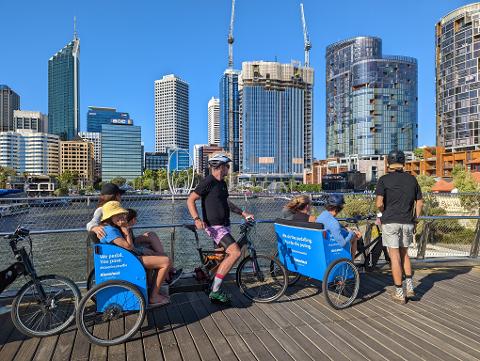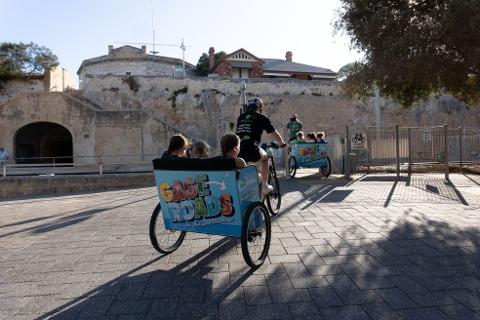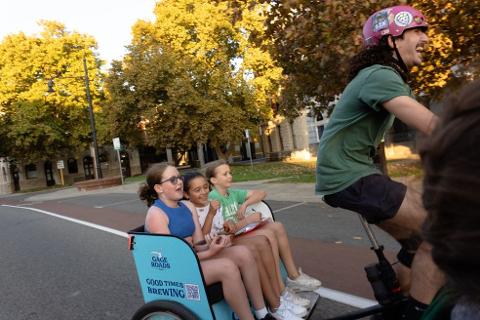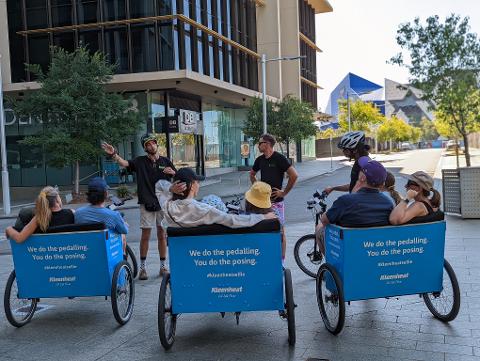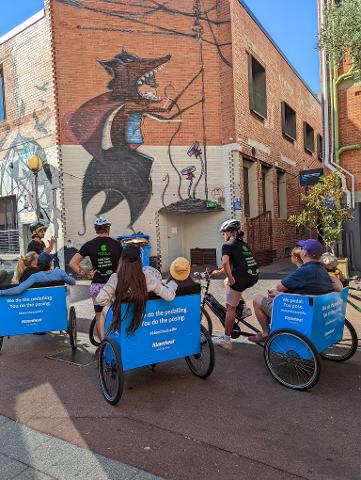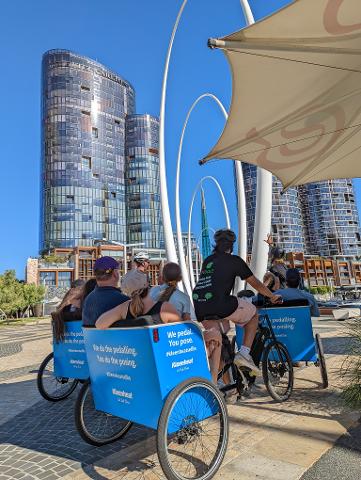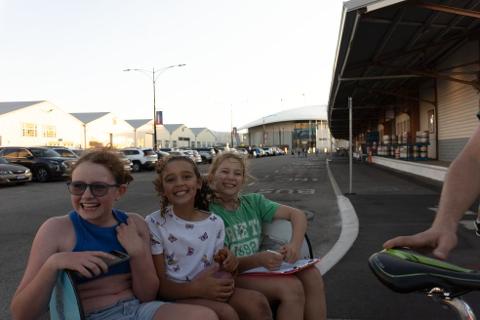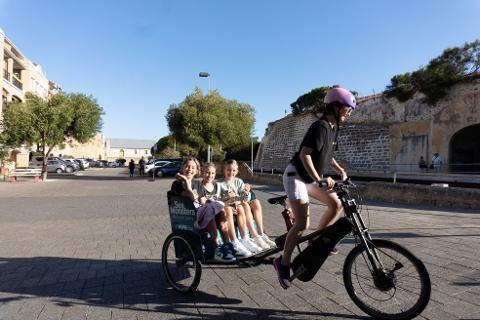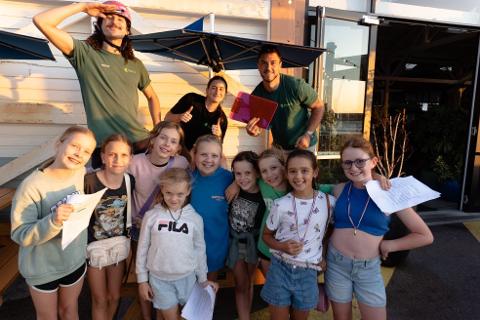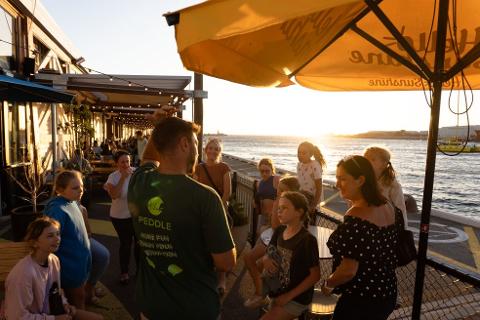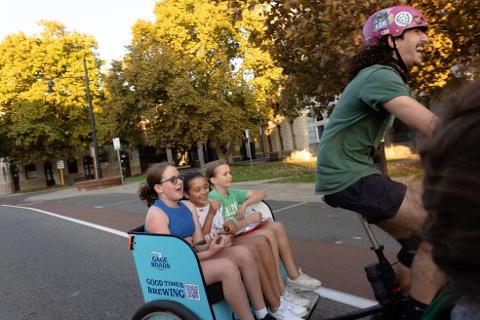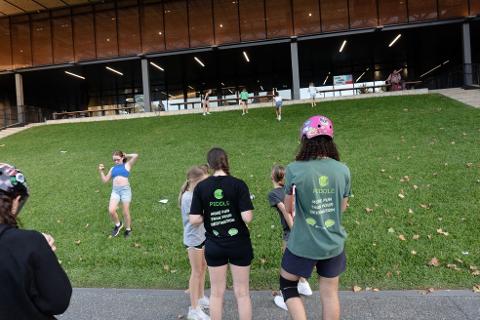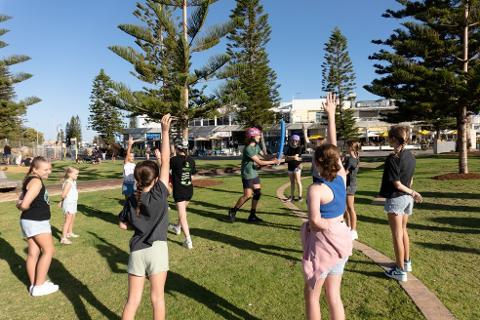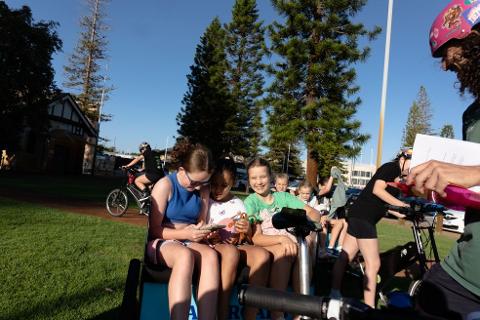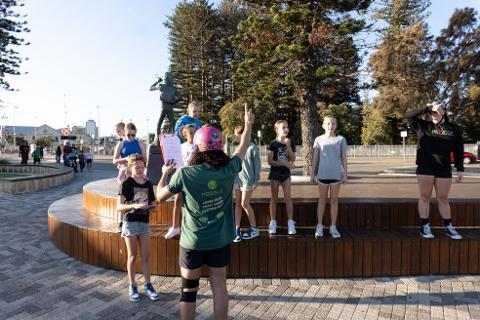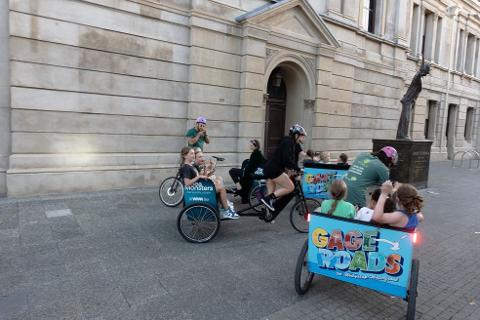 Duration: 3 Hours (approx.)
Location: PERTH, WA
Product code: SCHOOL
Take your class on an excursion that will stick with them and make them proud of the City that they live in! Join our expert guides on a 3 hour adventure including a fun and educational Rickshaw Tour around Perth, and a visit to the new WA Museum Boola Bardip.
What Happens?
Our one-of-a-kind School Excursion Tour is a 3 hour experience broken up into two parts:
90 minutes of Exploring the City on Rickshaws with your own personal chauffeurs.

90 minutes in the new WA Museum Boola Bardip.
Throughout the 90 minutes on the Rickshaw, your class will be roaming around the beautiful, ever-developing City of Perth and be taken to iconic Perth spots such as Yagan Square, Elizabeth Quay, Wolf Lane, Stirling Gardens, Council House, and more. There'll be something age-appropriate to do at all of the stops, whether it be listening to a story or historical facts, completing fun activities, or enjoying impressive Street Art works. Topics covered in this School Tour will include things like the modern design of developments such as Yagan Square, the Indigenous and Colonial History of Perth, Public Art, Street Art, the story of Perth, and how it is evolving.
The stops will be fun, educational and interactive, but the ride in between the stops might just be the best part as the class takes in Perth's beauty and explores the City in the most fun and efficient way possible.
During the 90 minutes at the new WA Museum Boola Bardip, you'll be taken on a guided tour and also have some time to free roam. The cost of the guided tour and admission into the museum is included in our price.
Both of these aspects of our Tour will combine to give Students a well-rounded experience and education about Perth and Western Australia. Students are afforded the opportunity to brush off the notion that Perth is a 'boring place' at a young age, and will receive a wider understanding of this exciting and rapidly developing City, enabling them to appreciate the place they live in and look to contribute and be proud of Perth for the rest of their lives.
We have two options available for how we conduct the tours and divide the class. Your group can either go as one big group, or be split in half with one half exploring the City on the rickshaws and the other half visiting the museum, and then swapping over. The maximum number of people (students + adults) that we're able to take at a time is 40, so if your group exceeds this, you'll be required to order the 'Split Group' option, in this option you can take up to 80 people (students + adults). Also note that opting to split the group in half is also cheaper per person.
Lastly, it's important to mention that all of our bikes will come with a seat belt installed, and our chauffeurs have a combined 20+ years of experience riding around the Perth CBD, and all have their WCC cards ready for display. In addition to this we've taken hundreds of children on our most popular service, the Christmas Lights Tours over the last 4 years. We enjoy taking children and we usually find they're very perceptive, and it's always interesting to hear their insights. With all this being said, we can't wait to take your class on an excursion of a lifetime, and give them memories and pride that will stick with them!