Kids Birthday Party Scavenger Hunt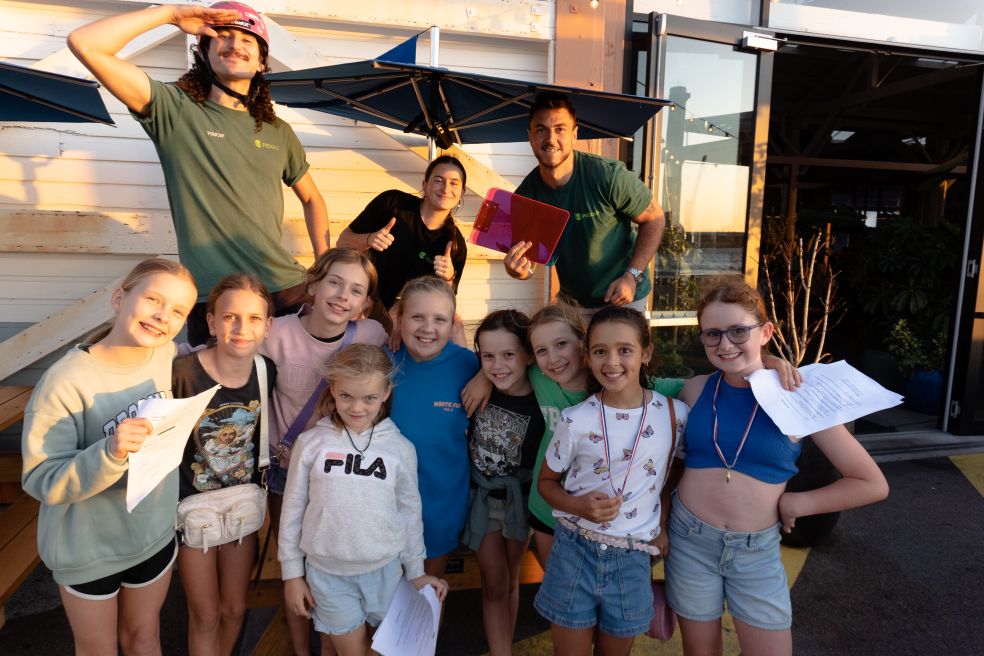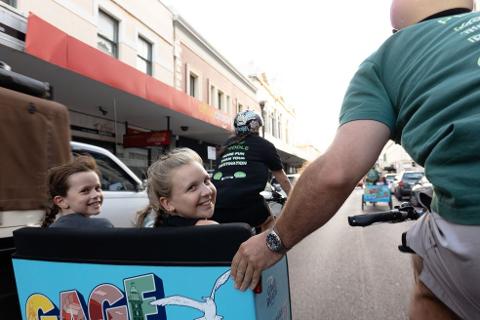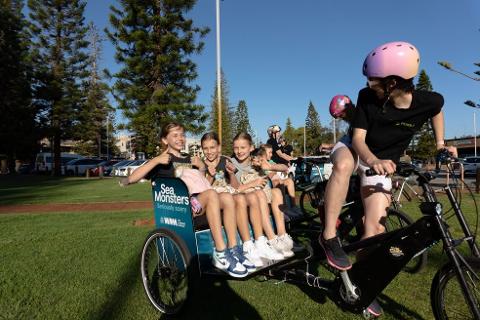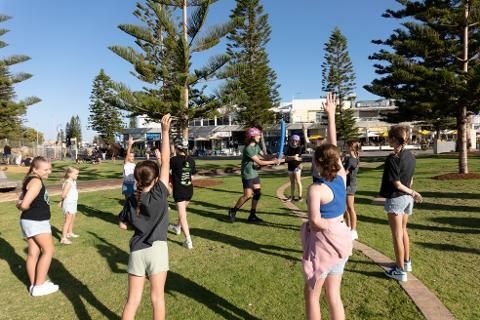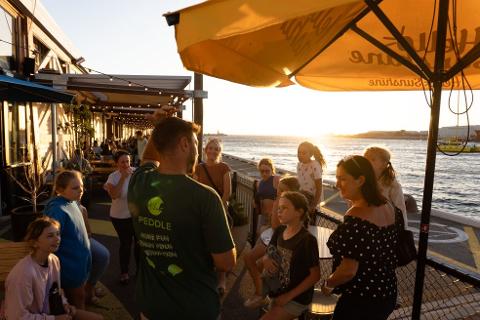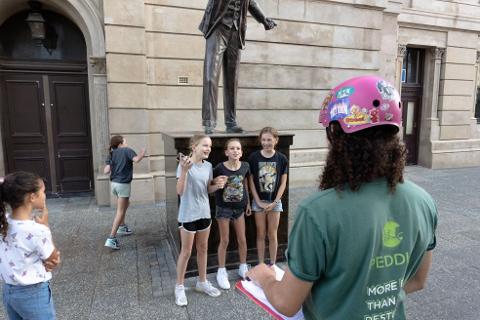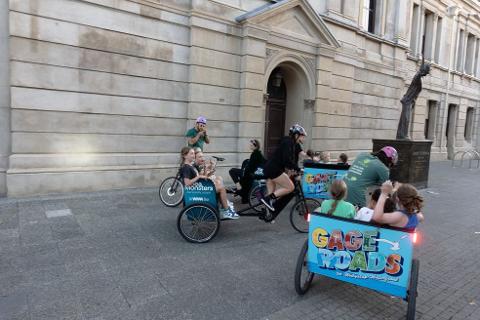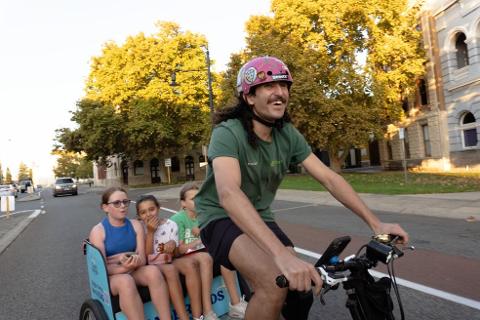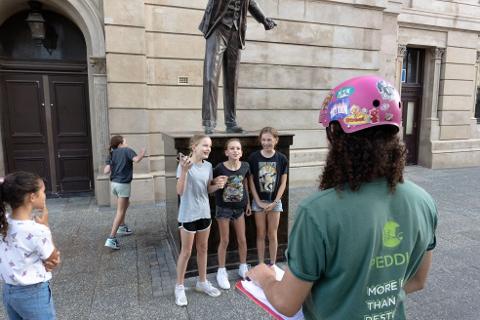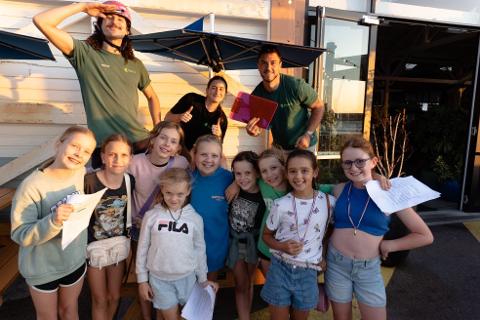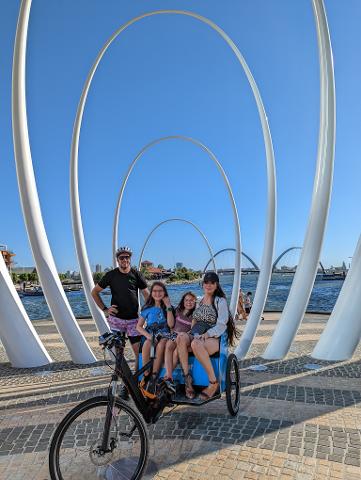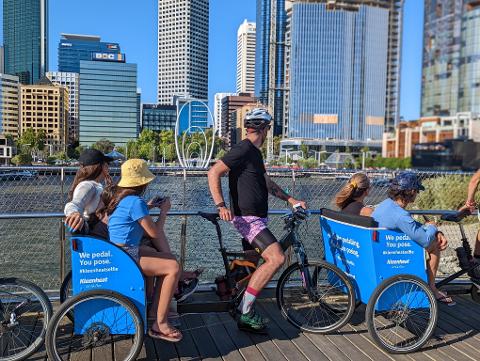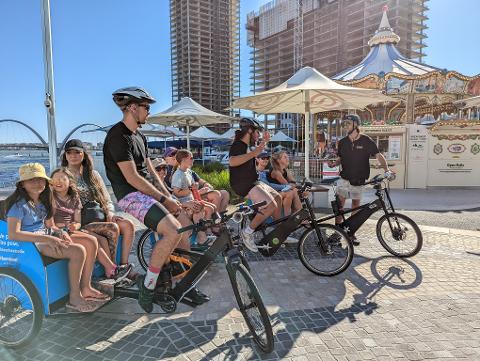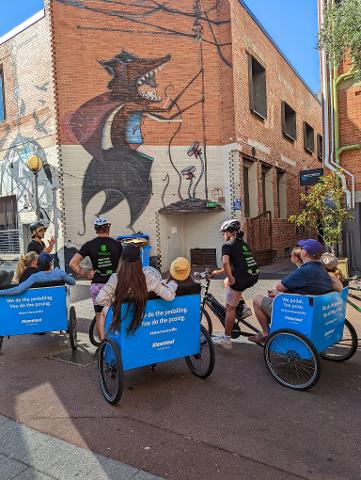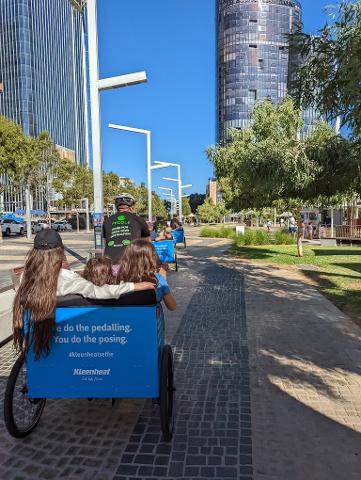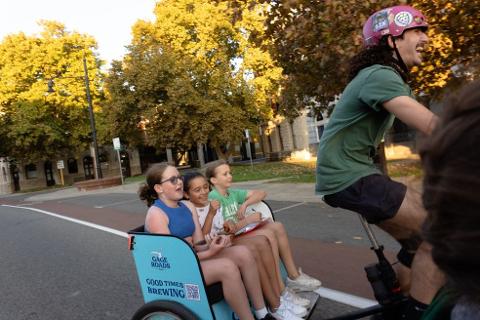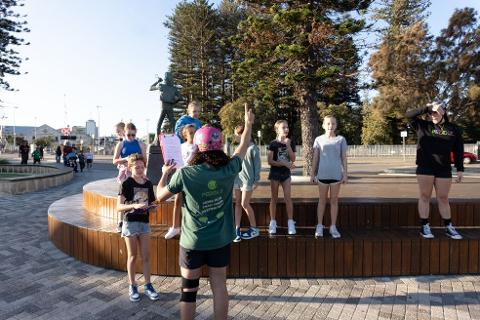 Duration: 2 Hours (approx.)
Location: PERTH, WA
Product code: KidsTours
THERE'S NO PARTY LIKE A PEDDLE PERTH PARTY!
Treat the kids to an adventure for your child's next birthday party, as they complete a bunch of fun and hilarious challenges around Perth!

Our new best selling tour! Please book in advance or get in touch with Julie for a custom booking.
WHAT HAPPENS?
Want your kids birthday party to be the envy of the whole school?
Want to give your child such a fun & memorable experience for their birthday that them & their friends will be talking about it for month?

You need to book an amazing kids birthday party with Peddle and our friendly riders will make sure we over deliver on creating a safe, fun atmosphere for the kids to have a giggle, learn about the city and have new experiences.

hen you choose Peddle for your child's birthday, you give them and their friends a gift that they'll take with them for life. Our Scavenger Hunt parties focus on fun and adventure while exploring the City, showing it off, and making them proud of the place they're from.
We start the adventure at the Yagan Square Digital Tower. There we meet all of our little buddies that'll be riding with us for the next 90 minutes, put them into teams of 2 or 3, play a little warm up game and then get them to jump on a bike with a safe, professional and fun chauffeur, and head off on our unforgettable adventure.
We ride between the best and most iconic spots the City has to offer, completing hilariously fun challenges all around Perth, teaching the kids interesting facts and telling them engaging stories that are actually fun to listen to and catered to them, because we're not any old boring tour company.

Iconic spots in Perth they can expect to visit are Yagan Square, Elizabeth Quay, Wolf Lane, Stirling Gardens, Council House, and more. The kids will hop off at each of these spots, under our and any chaperone's supervision, and engage with the area in the form of our challenges, so they can really take in the experience, learn and have a great time, all at their pace.
How have I gotten this far without mentioning what might be the best part of the whole tour… the bike rides! Peddle bikes are the most unique vehicle in Perth and the best way to get around. We provide our guests with safe and exciting experiences they're sure to enjoy. There's really nothing like it!

Every bike comes equipped with a speaker as well, so the kids can sing along to their favourite songs as we ride through the City.
After we've trekked through the City and created some amazing memories, we'll deliver the smiling kids back to where we began and tally up the points, being sure to rig the scores so the birthday kid wins.

Everyone gets a lolly bag, and then we'll hand them back to you, and you can begin listening to their happy stories for hours on end. You might just learn a thing or two as well. Are we the best babysitters ever or what?
FAQs
What's included in the price?
A ticket to an event that goes for two hours, access to a rickshaw with the comfiest cushion, your own personal chauffeur, and amazement as you glide through the city in the most fun way possible, saving your energy for the fun Scavenger Hunt part of the party. The price also goes towards the props we use and all the research and preparation we've put into creating the most fun tour Perth has to offer.
What age range do you accept?
Our ideal age range for this event would be kids aged 10-16, and of course their adult chaperones.
How do I know how many bikes to book?
One bike can take the following combinations of people: 1 adult and 2 kids, 2 adults and 1 kid, 3 kids, 2 adults, 1 adult. Simply figure out the most economical way to divide the group up. Essentially the bikes can take 3 people on all of them, provided not all 3 of them adults. If you need help let us know!
Where does the event start and can you drop us off somewhere after the event?
The event starts at the Yagan Square Digital Tower. We can drop you off somewhere if it's within a reasonable distance, just make sure you contact us ahead of time when ordering.
What if we're late?
It's important that you're on time for the event so you can maximise the good times! We often have a busy schedule after the tour concludes so it's rare we're able to go overtime. Riders will typically wait 15 minutes for customers to arrive, and will contact you if you're late. If there's been no correspondence in that time your tour will be cancelled and you won't be entitled to a refund.
Cancellations?
We offer refunds for any tours cancelled with at least 24 hours notice including tours cancelled due to COVID. For tours cancelled due to bad weather, we will always reschedule or refund your tour. For tours cancelled last minute we will do our best to reschedule, if they cannot be rescheduled we cannot promise a refund.
Did we miss anything?
Please get in touch with us through Facebook, email, or mobile (0411 448 724) if you have any questions.
REVIEWS (VIA TRIPADVISOR)
"We did the family city tour. Our riders Youcef and Callum were great. Very knowledgeable and great entertainment. Would definitely recommend to family and friends. Keep up the awesome work guys."

"Arranged a Xmas present for our Daughter, Partner and Grand children to tour the Xmas Lights in and around Perth City. As they hadn't been on a Peddle Bike tour previously they were really excited and that was just Lachie and Indie. When they returned they couldn't stop telling us what they had seen.The tour guides were fantastic in providing a running commentary, taking photos/videos as they toured around."

"My family of 5. 13yr old boy, 5 yr old and 20mth old girls. We booked in for a late night Xmas lights tour after Xmas. The boys peddling were absolutely delightful. Friendly, professional, informative and very accommodating. We were able to stop and take pictures. All in all money well spent."

"Probably the best birthday party I have ever had. The guys were so much fun and really added to the whole experience. We laughed the entire time and now ALL my friends wants to have a Peddle Perth Birthday. Thanks so much for such a fun & EPIC tour!"