Fremantle Experience Tour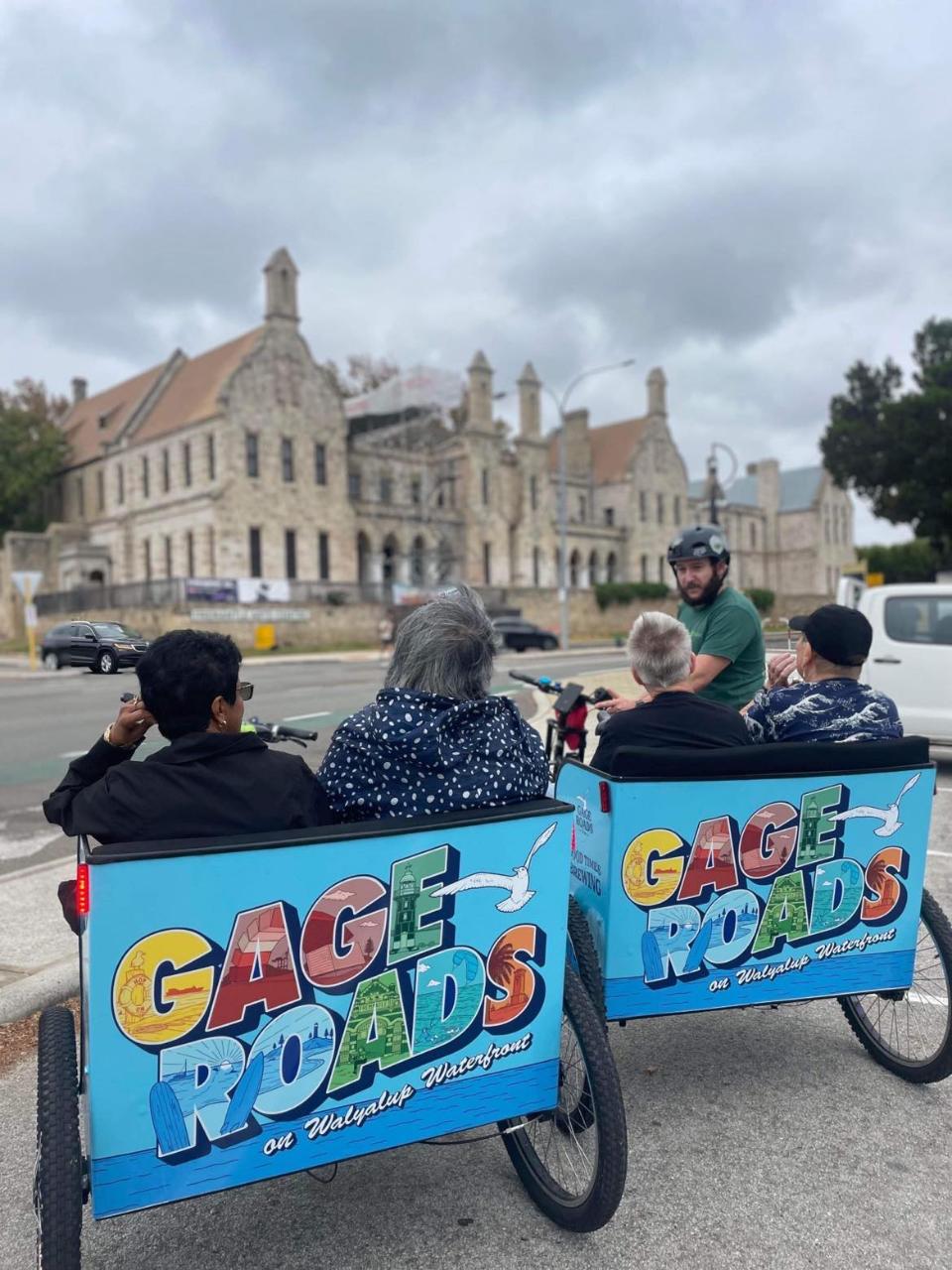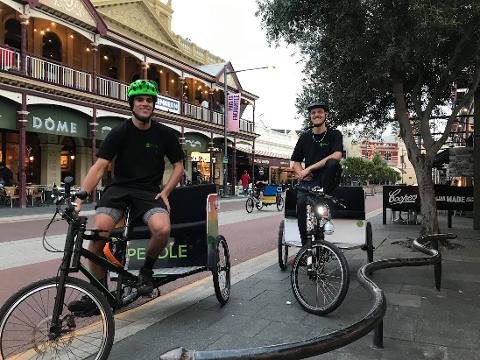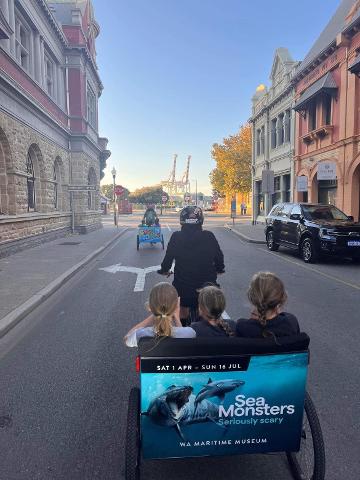 Duration: 90 Minutes (approx.)
Location: FREMANTLE, WA
Product code: FREOTOUR


This Tour takes you to the UNESCO listed Fremantle Prison, WA'S oldest building The Roundhouse, Fremantle Arts Centre and the Fremantle Markets.

Fremantle is famous for it's colonial era sandstone buildings. Fremantle has a rich history and culture and this is evident in the beautiful old heritage buildings through the city. On a Peddle Fremantle Experience Tour we'll take you to see these buildings and we'll spare you with the boring dates, we'll give you interesting stories and history that made Fremantle what is today.


Important Ticketing Information
Please note that we define children as 12 and under, because they start getting pretty big after that! Please think of your rider's legs :)
WHAT HAPPENS?


When you join us on a Fremantle Experience Tour, your group gets your own personal chariots piloted by safe, fit, fun and experienced chauffeurs, eager to explore Fremantle with you and teach you about the fascinating City of Fremantle.
To start the day, you and your crew will be waiting, taking in and admiring all of the fresh developments like FOMO that Fremantle has been blessed with and suddenly, on the horizon you'll see a fleet of bikes captained by determined young people sporting big smiles and listening to amazing music. You'll then be warmly greeted and treated with great service and instructed about the events of the tour.
You'll then jump on the bikes, and away we go! We'll hit up the most iconic and interesting spots in Fremantle, and let you admire the architectural beauty, appreciate the cultural significance and learn the facts about Fremantle that are actually interesting. We know some tours you may have been on in the past have made you want to fall asleep, but you won't get that with us, and we know how to keep the little ones engaged too.
Going to the hot spots and undiscovered gems in the City may be fun, but when you choose Peddle it's because you want something a bit different. Riding around the City in style on the back of our rickshaw chariots might just be the most fun experience of the whole tour, because when you choose to ride with Peddle, the journey is ALWAYS more fun than the destination. Not to mention, the cushions are comfy and the music is awesome!
So what are you waiting for? If you're a tourist this is the best way to experience this beautiful City, and if you're a local, we'll make you feel like a tourist in your own City and help strengthen your roots and appreciation of the place we're lucky to call home!
This Event is Perfect for:
Family outings, and educating the young ones (and yourself) about Freo.

Tourists wanting to explore Fremantle and looking to get an authentic experience.

Groups of friends

Staff Parties

Birthdays

Couples

Anyone who likes trying new things and having new, exciting experiences.
FAQs
What's included in the price?
You'll receive a ticket to an event that goes for 2 hours, access to a rickshaw with the comfiest cushion, your own personal chauffeur, a feeling of superiority as you glide through the city, you'll become smarter and most importantly, you'll develop a newfound appreciation of Fremantle.
What age range do you accept?
We accept all ages on this tour.
Where does the event start and can you drop us off somewhere after the event?
The event starts at Fremantle Prison. We can drop you off somewhere if it's within a reasonable distance, just make sure you contact us ahead of time.
What if we're late?
It's important that you're on time for the event so you can maximise the good times! We often have a busy schedule after the tour concludes so it's rare we're able to go overtime. Riders will typically wait 15 minutes for customers to arrive, and will contact you if you're late. If there's been no correspondence in that time your tour will be cancelled and you won't be entitled to a refund.

Cancellations?
We offer refunds for any tours cancelled with at least 24 hours notice including tours cancelled due to contracting COVID . For tours cancelled due to bad weather, we will always reschedule or refund your tour. For tours cancelled last minute we will do our best to reschedule, if they cannot be rescheduled we cannot promise a refund.
Did we miss anything?

Please get in touch with us through Facebook email, or mobile (0411 448 724) if you have any questions.
REVIEWS (VIA TRIPADVISOR)
"We had a great time with Youcef as our rider. The experience was a unique and very fun way to be a tourist in our own City. We got to see it from a new perspective and visit a few bars along the way for a cocktail or 2. I highly recommend Youcef and the rest of the team at Peddle Perth Rickshaw experience."
"I can't recommend Zac and his crew enough! Definitely one of the best experiences out there. Ridiculously fun, great knowledge of the area and absolutely seamless from the booking through to the end of the tour. Do yourself a favour and jump on board with the Peddle Perth team, you won't be disappointed!"
"We did the family city tour. Our riders Youcef and Callum were great. Very knowledgeable and great entertainment. Would definitely recommend to family and friend's. Keep up the Awesome work guys "
"Probably the best birthday party I have ever had. The guys were so much fun and really added to the whole experience. We laughed the entire time and now ALL my friends wants to have a Peddle Perth Birthday. Thanks so much for such a fun & EPIC tour!"