Date Night Tour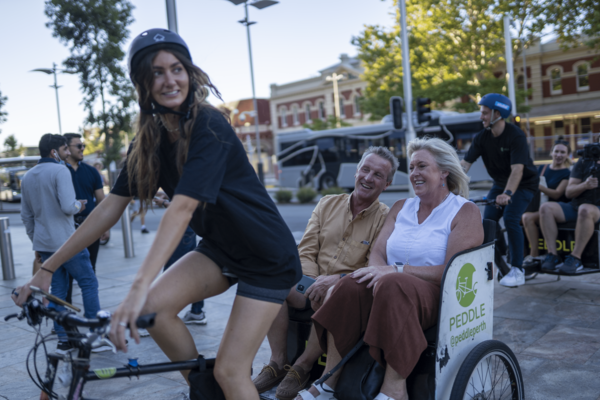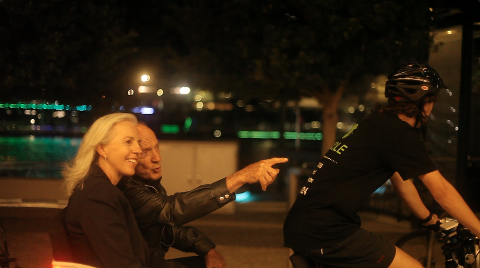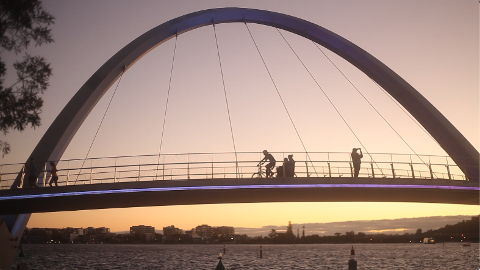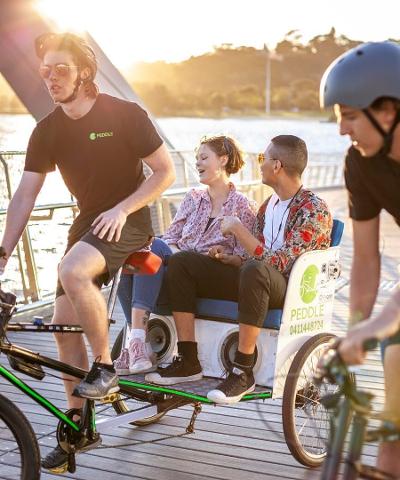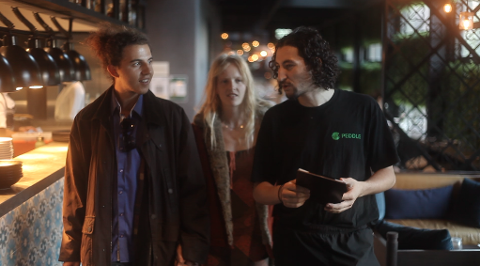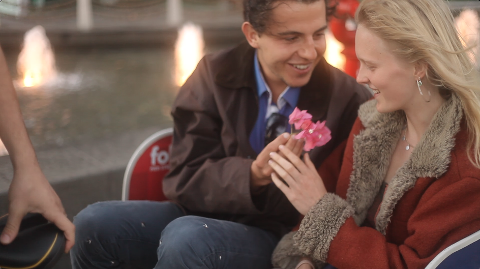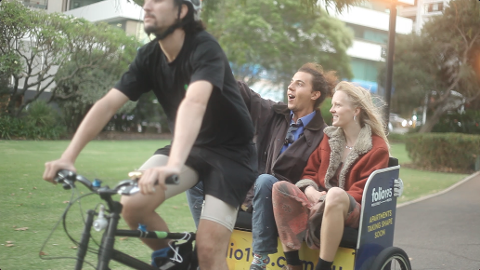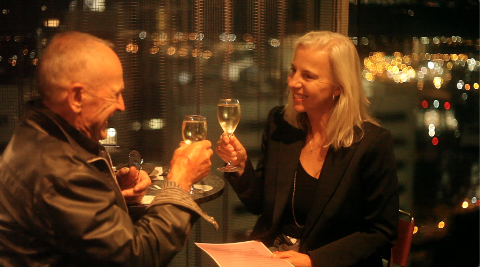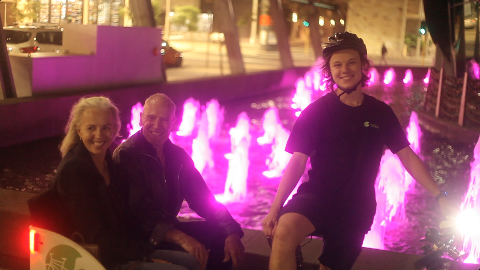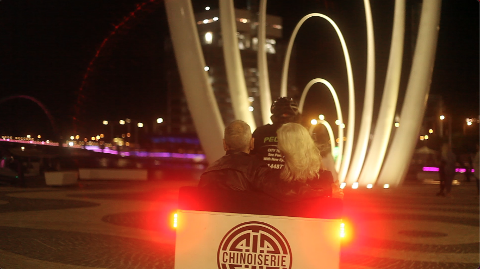 Duration: 2 Hours (approx.)
Location: PERTH, WA
Product code: DATE
Create a memory you'll be talking about for YEARS!
Tell your special person you've got the evening sorted and join us on a Romantic, one of a kind Adventure through Perth City!
What Happens?
When you join us on a Date Night Tour, you and your date get your own personal rickshaw chariot piloted by a safe, professional and fun chauffeur who has legally changed his name to Jeeves for the purpose of the event.
First, we'll pick you up from WA Museum and get you up to speed with the night's events. Then, we'll cruise past some awesome scenery and Street Art en route to the first of three of the best, most intimate bars in Perth. Each bar stop will be a 30 minute stay and between each of the venues your chauffeur will take you around to the best spots the City has to offer to admire the view, learn a bit about the great place we call home, and take some photos that are too good for Facebook and Instagram, these photos need to be framed and hung up! Notable places we'll be visiting are the vibrant Wolf Lane, the breathtaking Elizabeth Quay and the enchanting Stirling Gardens.

At each Bar Stop there'll also be a few games and activities for the two of you to complete if you so please! These range from roleplaying games (not the dirty kind, but we'll leave that up to you) to intimate questions with the theme of getting to know each other, again.

This unmatchable experience even has its own accompanying soundtrack! Our Chauffeur/DJ will spin some of the most romantic tracks of our time, and yes we take requests! If you and your lover have a Spotify playlist of 'your songs', feel free to send it through to us and we'll play them on the journey.
So what are you waiting for?! Leave Date Night to us and we'll do the hard work while you sit back, relax and take in the City for all its glory in the most unique, romantic and fun way possible!

FAQs
What's included in the price?
You'll receive a ticket to an event that goes for two hours, access to a rickshaw with the comfiest cushion, your own personal chauffeur, and a feeling of superiority as you glide through the city and save your energy for dancing while others are getting sore feet. The price also goes towards the props we use and all the research and preparation we've put into creating the most fun tour Perth has to offer. We offer drink discounts at most bars, but there are no drinks included in the tour.
What age range do you accept?
Our ideal age range is anyone between 18 and 80. If you're still going strong past 80 feel free to hop on too!
Where does the event start and can you drop us off somewhere after the event?
The event starts at WA Museum. We can drop you off somewhere if it's within a reasonable distance, just make sure you contact us ahead of time when ordering.

What if we're late?

It's important that you're on time for the event so you can maximise the good times! We often have a busy schedule after the tour concludes so it's rare we're able to go overtime. Riders will typically wait 15 minutes for customers to arrive, and will contact you if you're late. If there's been no correspondence in that time your tour will be cancelled and you won't be entitled to a refund.


Cancellations?
We offer refunds for any tours cancelled with at least 24 hours notice including tours cancelled due to COVID-19. For tours cancelled due to bad weather, we will always reschedule or refund your tour. For tours cancelled last minute we will do our best to reschedule, if they cannot be rescheduled we cannot promise a refund.
Did we miss anything?

Please get in touch with us through Facebook email, or mobile (0411 448 724) if you have any questions.
REVIEWS (via TripAdvisor)
"What a fun night! I took my girlfriend out for her birthday and she loved it. We went to three different bars which I had never been to, but would definitely go back to! Tom was so friendly and fun. Riding through the streets was a blast! I will definitely be booking another tour in the future!"
"This was my second time using Peddle Perth and I would not hesitate to go again. These guys are awesome! The first time we went on one of their pre-arranged bar hops and it was sooo much fun. This time, I wanted to choose the venues, and the order, and Zac and his team accommodated us without hesitation. We connected our own iPhones to the little stereos and had a blast singing away between destinations. There is honestly no better way to cruise around the city and have a night out that's a little different to the rest! Highly recommend!!"
"Our rider Francisco was awesome. We were lucky enough to have the "deluxe" bike and the ride was very smooth. We had tunes blaring out, turning heads as we weaved through the streets. We booked the Date Night tour and went to 3 bars with drinks specials and a little quiz at one bar. It was a great night. Francisco also kindly dropped us to our restaurant after the tour. Highly recommend and HUGE shout out to Francisco for his pedal and steering skills!"
"Last night we had Youcef, for our date night tour. He was amazing and lovely. Very professional with lots of info. Loved the way he walked us into bars and made sure we were settled before he left us, then finished by dropping us off for our dinner. Thank you Youcef for making our 1st wedding anniversary memorable."